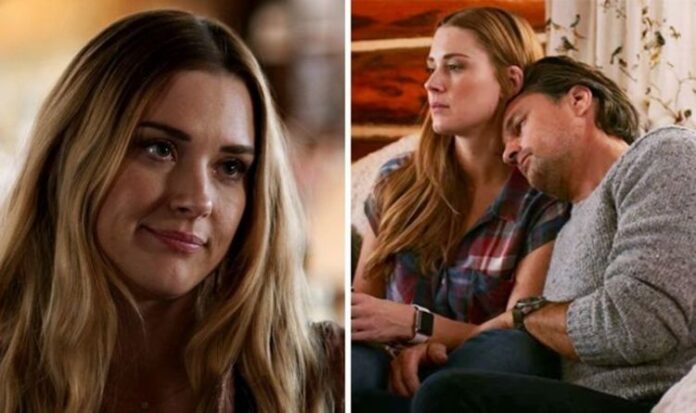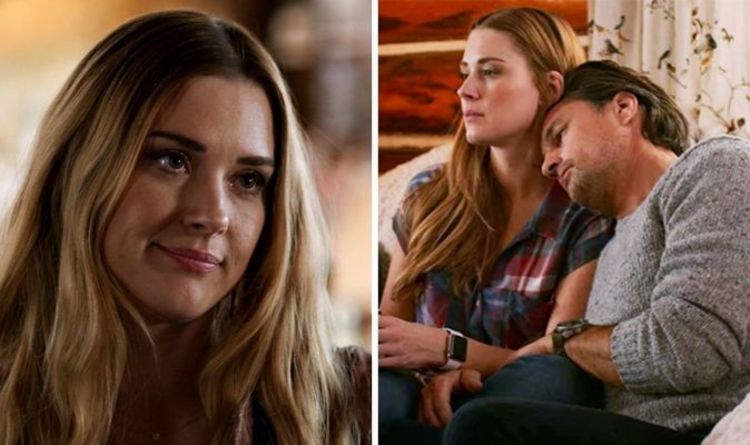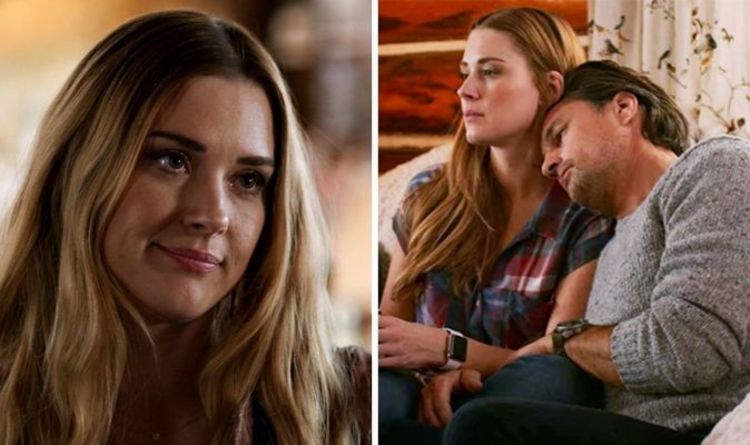 Many fans of Netflix's new romance phenomenon Virgin River have set their hopes on Mel Munroe (played by Alexandra Breckenridge) and Jack Sheridan (Martin Henderson) getting engaged in the upcoming third outing. However, the show's two leads aren't so sure following the devastating cliffhanger at the end of last year's season finale.
Series leads Alexandra Breckenridge and Martin Henderson have made some concerning comments about Jack and Mel's future in the upcoming season of Virgin River.
Although they had finally made some progress in their relationship in the new Netflix series' second season, they still faced a number of complications.
Fans were stunned when the interfering Charmaine Roberts (Lauren Hammersley) revealed she was pregnant with twins, and they may, in fact, be Jack's.
Plus, Henderson's dishy yet troubled former Marine faces an immense challenge in the next season after being shot by an unknown assailant in last year's finale.
READ MORE: Virgin River season 3 spoilers: Will Brie and Mike get together?
Most viewers are understandably hoping to hear wedding bells at some point in the show's future, but comments from Virgin River's lead stars suggest they may be waiting longer than expected.
Alexandra Breckenridge avoided giving a straight answer when asked by ETOnline, but did warn viewers shouldn't expect Jack to get down on one knee at any point in the third season.
The Mel Munroe star speculated: "I don't know if Mel is ready for that."
She went on to admit she wasn't sure if there would be time for Jack and Mel to make any plans given the limited time frame allotted to each season.
While some of history's greatest love stories have happened far quicker, Breckenridge and her romantic co-lead Martin Henderson seemed keen to keep their fans waiting.
Henderson chimed in: "Jack's not really the marrying type, is he? He's managed to avoid that set of circumstances."
Jack has already caused friction with his relationship to Charmaine, who was his friend with benefits until he decided to make things serious with Mel.
The bar owner and traumatised ex-Marine is still cautious of commitment, however, and Henderson isn't convinced he'll be popping the question any time soon.
He continued: "He's kept Charmaine at arms length for two years and this is unsure territory for him."
"He's still got to work through his own issues. Clearly the man's got some commitment phobia going on here so it's interesting to see how he tackles that.
Charmaine may also give birth to her two children in the coming instalment, leaving Jack with a huge choice to make.
Martin Henderson indicated his character is keen for a chance to step up and be a father, which could create further distance between himself and Mel.
Netflix have only confirmed a third season so far, so Virgin River fans are hoping its popularity will sustain in the coming years and Jack and Mel can eventually have the fairytale wedding they deserve.
Virgin River season 2 is available to stream on Netflix.
Published at Wed, 10 Feb 2021 04:20:00 +0000
Virgin River season 3: Mel and Jack 'to split' as stars drop hints 'Not ready for that'