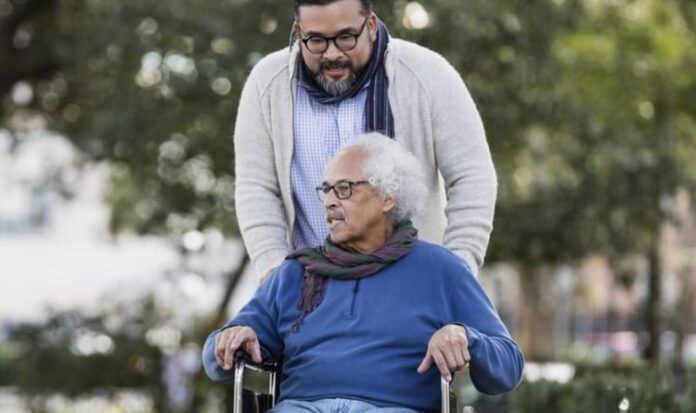 Unpaid carers have one of the most demanding jobs during the Covid pandemic, with people's income under threat alongside reduced recourse for additional help. They may benefit most from vaccine coverage, which would help relieve some of the pressure associated with their roles. But people have asked the Health Secretary, Matt Hancock, why they don't get priority over some other groups.
When will unpaid carers get the Covid vaccine?
Covid vaccine programmes have emerged as a UK Covid success story in the face of one of the highest death rates in the world.
So far, health workers around the country have covered more than nine million people with their first dose, and hundreds of thousands more with their second.
The Government has directed vaccinations in groups, but people disagree about cohort priority.
READ MORE: How many need to be vaccinated against Covid for life to be normal?
Clinicians have divided the UK population into 10 groups, with elderly care home residents and their staff at the top.
The other groups gradually move down the age range to the "rest of the population" in the final 10th cohort.
Healthcare workers have now covered nearly 20 percent of the UK's population, having worked their way through a few groups, but they haven't reached unpaid carers.
Unpaid carers fall into group six, despite their long hours and heavy workload.
"I talked about the target we have for two weeks today of those top four priority groups.
"But I think it's also worth saying that as soon as we have done that, we will immediately be going into the next set of groups and very rapidly as quickly as we can, of course, supplies dependent, but very rapidly working our way down those priority groups.
"So, we have a focus on the top five or four priority groups for the next two weeks, and of course, that's right.
"But we will also be planning, as we speak at the moment, to keep that focus on as we move into other priority groups rapidly."
Published at Wed, 03 Feb 2021 17:44:59 +0000
When will unpaid carers get the Covid vaccine? Outrage over priority groups