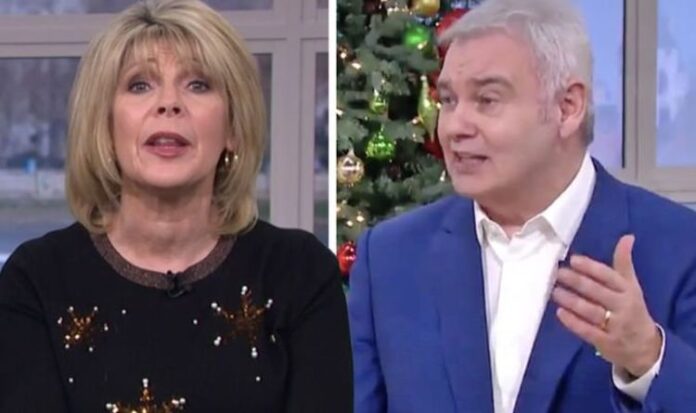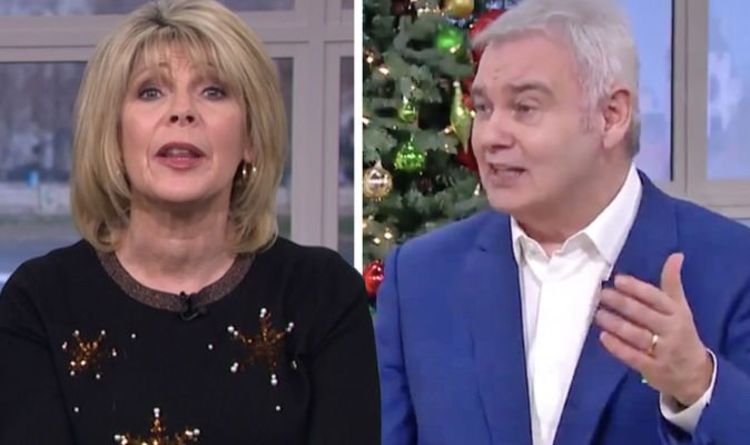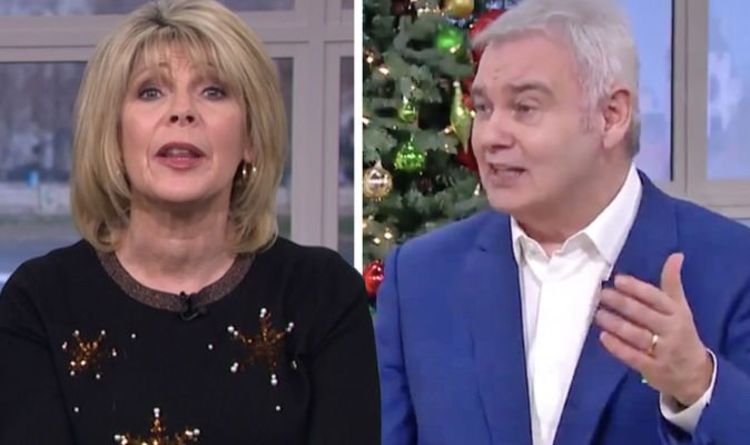 Eamonn Holmes and Ruth Langsford hosted the first festive show of This Morning's holiday edition as the countdown to Christmas begins. ITV fans were pleased to see the husband and wife duo taking charge, as this is one of their very last appearances ahead of the presenting change set to come into force in 2021 which sees them lose their regular Friday slot.
Taking to Twitter to comment, one said: "We may as well enjoy Eamonn and Ruth. Because the next time we see them on #ThisMorning will probably be February next year during half term or July next year during the summer holidays."
"Don't think I've ever been so pleased to hear it'll be Eamonn and Ruth from today #ThisMorning (sic)," another wrote.
A third added: "Haha gosh I'll miss Eamonn & Ruth! Eamonn is so condescending I love it #ThisMorning."
"@thismorning Really looking forward to watching Eamonn and Ruth this week and today it's the added bonus of my favourite chef," someone else mentioned.
Another wrote: "Just woke up #NightShift And yaay it's Eamonn and Ruth on This Morning."
READ MORE: Eamonn Holmes refuses to kiss wife Ruth Langsford live on TV
While the upcoming live shows are going to be their last, as for the other side of Christmas, Ruth and Eamonn will be back in February for half-term, followed by Easter.
Express.co.uk has contacted ITV to find out when Ruth and Eamonn's official last show is before Christmas.
It comes after Phillip and Holly departed for the year.
They get three weeks off over Christmas and on Friday, they along with several other This Morning experts and presenters took part in a panto where they spoke about returning on Christmas Day for a show.
With a lack of shows being able to film Christmas specials to be broadcast on the big day, ITV announced their morning shows will appear.
The day will kick off with Good Morning Britain and Piers Morgan and Susanna Reid.
Followed by Lorraine Kelly with her self-titled show.
Holly and Phil will then appear with This Morning and then the morning will conclude with Loose Women.
This Morning airs weekdays at 10am on ITV.
Published at Mon, 14 Dec 2020 10:46:00 +0000
'Woke up & yay it's Eamonn & Ruth' Fans mourn loss of TV duo as they quit This Morning