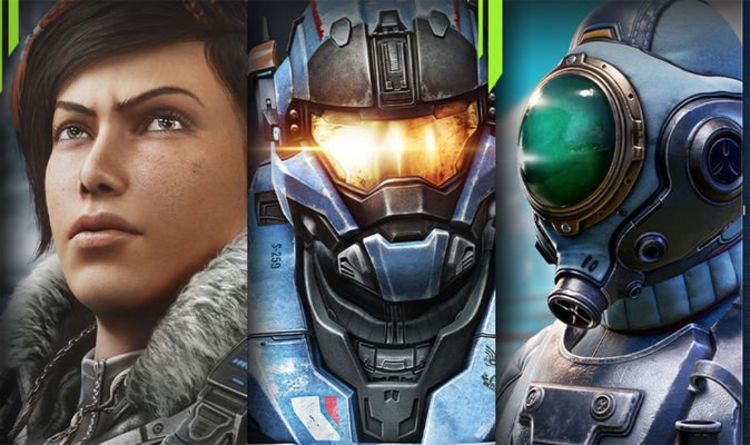 Xbox Game Pass Ultimate Cloud Gaming release date, games line-up, supported devices, MORE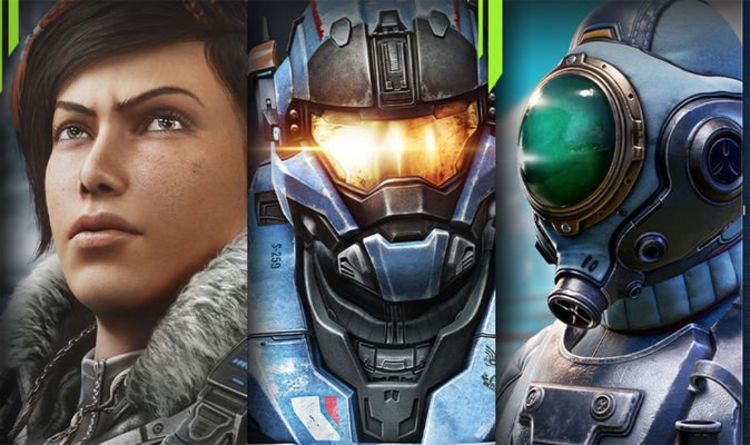 Microsoft is getting ready to launch its Cloud Gaming service for Xbox Game Pass Ultimate subscribers.
Previously known as Project xCloud, Microsoft's Cloud Gaming service is available at no extra cost to Ultimate members.
Subscribers can access more than 150 Xbox One titles through the cloud when the service launches in full on September 15. It costs £14.99 a month, although new subscribers can trial the service for just £1.
The September 15 release date is limited to 22 countries across the world, including the UK, US, Canada, France, Germany, Ireland, Italy, Spain, Belgium and Korea.
The limited release will give Microsoft a chance to test the stability of the service, so expect additional countries to be added in the coming weeks and months.
If you're an Xbox Game Pass Ultimate subscriber looking to take advantage of the Cloud Gaming service, then you'll need an Android phone or tablet with version 6.0 or greater, as well as Bluetooth version 4.0+.
If you have a compatible device, you must then download and install the Xbox Game Pass app, and ensure you have an Ultimate subscription.
You'll also need a compatible Xbox Wireless Controller with Bluetooth, as well as a 5GHz Wi-Fi or mobile data connection with 10Mbps download speed.
Sadly, there's no support for Apple devices and iOS software, leaving iPhone and iPad users unable to take advantage of the service.
"As Xbox Game Pass Ultimate members, you can discover the freedom and flexibility the cloud brings to your gaming experience," reads a Microsoft post.
"One of the key benefits of cloud gaming is that it gives you more choices in how to play. Because your Xbox profile resides in the cloud, you can easily continue your Wasteland 3 play through that you began on your living-room Xbox console on your Android phone or tablet.
"It's perfect for those times when you want to get in a gaming session while away from home or when your shared TV or console is occupied.
"With the cloud, a game like Sea of Thieves can transform into a great couch co-op experience with multiple people playing across console, PC, and mobile devices in the same room."
As for the games line-up, Microsoft's Cloud Gaming service is fit to burst with must-have games.
Express Online has picked out a selection of the best games on Xbox Game Pass Ultimate below. The full list can be found on the Microsoft website.
The top 50 Xbox Game Pass Ultimate Cloud Games…
• A Plague Tale: Innocence
• ARK: Survival Evolved
• Batman: Arkham Knight
• Battletoads
• Bloodstained: Ritual of the Night
• Dead Cells
• Demon's Tilt
• Descenders
• Destiny 2: Shadowkeep & Forsaken expansion (September 22)
• DiRT 4
• Enter The Gungeon
• Forza Horizon 4
• Frostpunk: Console Edition
• Gears of War 1: Ultimate Edition
• Gears of War 5
• Guacamelee! 2
• Halo 5: Guardians
• Halo: The Master Chief Collection
• Hellblade: Senua's Sacrifice
• Hollow Knight (Renewal)
• Hot Shot Racing
• Journey to the Savage Planet
• Lonely Mountains: Downhill
• Minecraft: Dungeons
The top 50 Xbox Game Pass Ultimate Cloud Games continued…
• Mudrunner
• NieR:Automata
• No Man's Sky
• Ori and the Blind Forest: Definitive Edition
• Ori and the Will of the Wisps
• Overcooked! 2
• Pathologic 2
• Pillars of Eternity: Complete Edition
• Resident Evil 7 Biohazard
• Sea of Thieves: Anniversary Edition
• Slay the Spire
• State of Decay 2: Juggernaut Edition
• Streets of Rage 4
• Subnautica
• Terraria
• The Outer Worlds
• The Touryst
• The Witcher 3: Wild Hunt
• Two Point Hospital
• Untitled Goose Game
• Void Bastards
• Wasteland 3
• Xeno Crisis
• Yakuza 0
• Yakuza Kiwami
• Yakuza Kiwami 2
Published at Mon, 14 Sep 2020 17:55:23 +0000