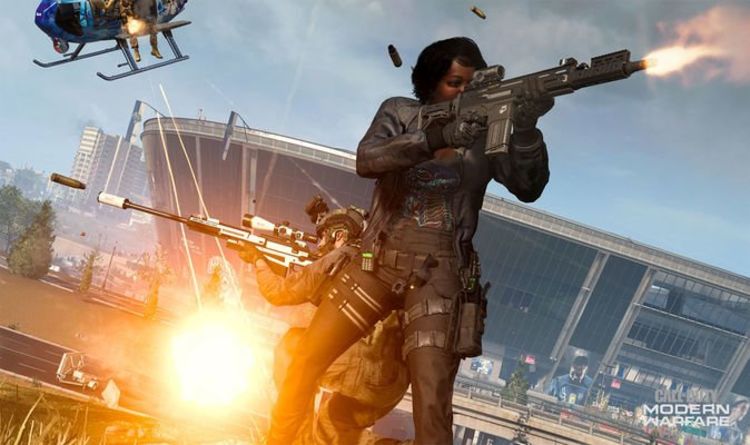 Call of Duty Warzone event time: Here's when the Warzone event starts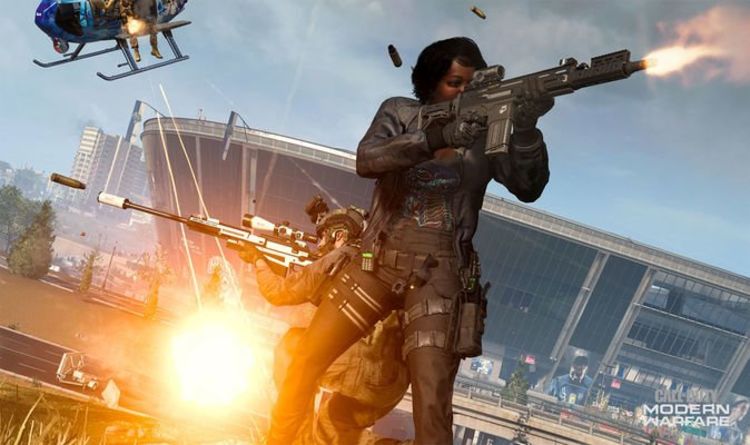 For anyone interested in the future of the Call of Duty franchise, there's probably no better way of grabbing the next update than by dropping into Modern Warfare's Warzone event today.
It's not a game renowned for holding big reveal within a match, unlike titles that have made it famous, like Fortnite Battle Royale.
However, we now know that news is being shared today, which will finally reveal more on Call of Duty Black Ops: Cold War.
This has been one of the more long-winded announcements made by Activision, leaving gamers guessing with an ARG event, followed by a short trailer.
This only went as far as to confirm the name of the next Call of Duty game, with the next trailer set to provide a glimpse at the setting and gameplay.
So for gamers excited to find out what's coming next, we know the exact time you should drop into a game of Call of Duty Warzone.
WHAT TIME IS THE CALL OF DUTY WARZONE EVENT?
Activision has confirmed that today's Call of Duty Warzone event will be happening at 10:30am PT, across PS4, Xbox One and PC.
For gamers in the UK, that means logging into COD Warzone before 6:30pm BST, to catch whatever Activision has planned.
For anyone who has never tried to watch an in-game event before, we would suggest trying to join a game 15-30 minutes before everything goes live.
Unless Activision is going to make it so people can't eliminate each other, you'll need to watch out.
When it comes to what will be happening in Call of Duty Warzone, Activision has remained pretty coy.
It seems likely that a trailer will be shown for all those who are in-game on Warzone, and possibly for those who are logged into Modern Warfare.
That trailer will also be shared on social media channels, so you can still keep up with events even if you can't play online.
There's a chance that something else will happen in Verdansk during the Cold War reveal, perhaps changing some of the map.
Nukes have been found, so there could always be a violent change made to one or more locations.
A recent leak has confirmed more about the Black Ops: Cold War, which reportedly came directly from Modern Warfare game files.
The description reads: "The iconic Black Ops series is back with Call of Duty®: Black Ops Cold War – the direct sequel to the original and fan-favourite Call of Duty®: Black Ops.
Black Ops Cold War will drop fans into the depths of the Cold War's volatile geopolitical battle of the early 1980s.
"Nothing is ever as it seems in a gripping single-player Campaign, where players will come face-to-face with historical figures and hard truths, as they battle around the globe through iconic locales like East Berlin, Vietnam, Turkey, Soviet KGB headquarters and more.
"As elite operatives, you will follow the trail of a shadowy figure named Perseus who is on a mission to destabilize the global balance of power and change the course of history.
"Descend into the dark center of this global conspiracy alongside iconic characters Woods, Mason and Hudson and a new cast of operatives attempting to stop a plot decades in the making.
"Beyond the Campaign, players will bring a Cold War arsenal of weapons and equipment into the next generation of Multiplayer and Zombies experiences."
Warzone is available to download for free across PS4, Xbox One and PC.
Published at Wed, 26 Aug 2020 02:18:00 +0000