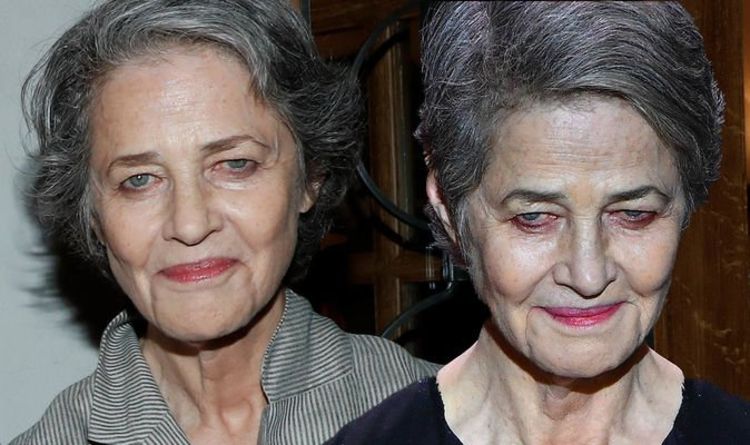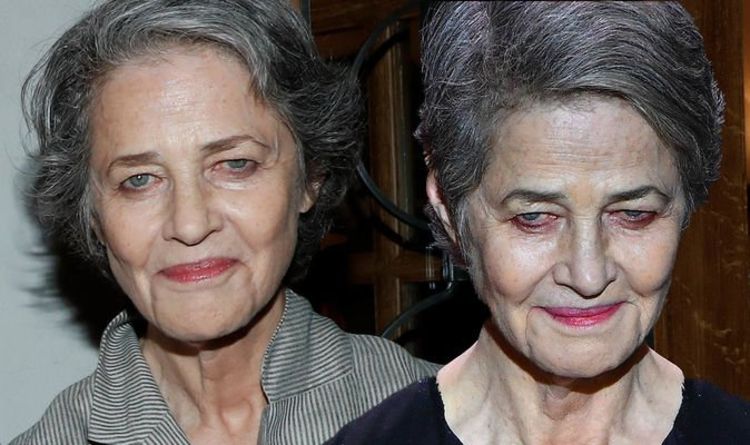 If you don't immediately recognise her name, you will surely know her face. Rampling has starred in numerous Hollywood films and TV dramas, and has the awards to show for it. Yet back in 2017, the star spoke honestly with The Sunday Times, where she revealed some of the tougher times in her career. This included her battle with what she referred to as a "dark, dark sickness" along with other tragic events that occurred in her personal life.
Most recently starring in 2021 science fiction film Dune as Reverend Mother Gaius Helen Mohiam, the star has not let her demons stop her from having a successful career, but the once ultimate "pin-up sex symbol" has not had an easy ride.
In the 1990s, the actress took a step back from the limelight and fell into a deep depression.
Commenting on this time in her life Rampling said: "It's a dark, dark sickness.
"You either come out or you don't. I did, but it takes a long time.
READ MORE: Michael Douglas health: Actor warned he could 'lose part of tongue and jaw' due to cancer
"You just live with your time and try to work out as well as you can how the f*** you survive in it."
Within her autobiography the star revealed details about a personal tragedy that devastated not only her, but her entire family.
When Rampling was only 20 yars of age, her sister Sarah, committed suicide, an expereince that has haunted her ever since.
Shortly after the loss of her sister, the star's mother suffered a stroke and lost the power to speak. Dealing with the effects of her life-changing illness, Rampling's mother passed away in 2001.
DON'T MISS:
The 75-year-old suffered more sadness after her second husband Jean-Michel Jarre's infidelity broke up their marriage. But the actress insists those factors were "too easy" to attribute her psychological breakdown to.
She added: "It's all these influences that you cannot handle. It's too easy to say, 'Oh yes, because the sister. Oh, her husband was leaving her, that's why she had the depression.'"
Speaking more about the damaging effect that depression and mental health illness can have on an individual, Rampling told the Guardian: "It's the reverse of you, the depression.
"You've got to start almost from zero, because you're just dead to the world … your desire for anything, everything's gone. You've got to build yourself up again.
"If you have that form of sensitivity, where you can go up and down quite a lot, you have to be attentive about that.
"Because coming through a very big depression, you really, really know how to do things for yourself better, so that you can carry on."
How to tell if you might be depressed
The NHS explains that depression is more than simply feeling unhappy or fed up for a few days. When you become depressed, you feel persistently sad for weeks or months rather than just a few days.
Depression affects people in different ways and can cause a wide variety of symptoms. In addition, many people with depression may also suffer from anxiety.
Symptoms of depression range from mild to severe, and can have both mental and physical effects on individuals. During a depressive "episode," individuals can experience the following symptoms nearly every day:
Feelings of sadness, tearfulness, emptiness or hopelessness
Angry outbursts, irritability or frustration, even over small matters
Loss of interest or pleasure in most or all normal activities, such as sex, hobbies or sports
Sleep disturbances, including insomnia or sleeping too much
Tiredness and lack of energy, so even small tasks take extra effort
Reduced appetite and weight loss or increased cravings for food and weight gain
Anxiety, agitation or restlessness
Slowed thinking, speaking or body movements
Feelings of worthlessness or guilt, fixating on past failures or self-blame
Trouble thinking, concentrating, making decisions and remembering things
Frequent or recurrent thoughts of death, suicidal thoughts, suicide attempts or suicide
Unexplained physical problems, such as back pain or headaches.
What causes depression?
In some cases, depression is a result of a specific trigger. This includes bereavement, losing your job or giving birth. People with a family history of depression are also more likely to experience the condition themselves. However, it is important to note that sometimes depression can develop for no obvious reason.
Treatments for depression
The NHS continues to explain that with the right treatment and support people with depression can make a full recovery.
The main treatments involve a combination of lifestyle changes, talking therapies and medicine. The type of treatment recommended for each individual will be based upon how severe the depression is. For example, cognitive behavioural therapy (CBT) is often recommended to treat mild depression.
Published at Wed, 19 Jan 2022 08:29:00 +0000
Charlotte Rampling health: Actress, 75, on 'dark dark sickness' – symptoms