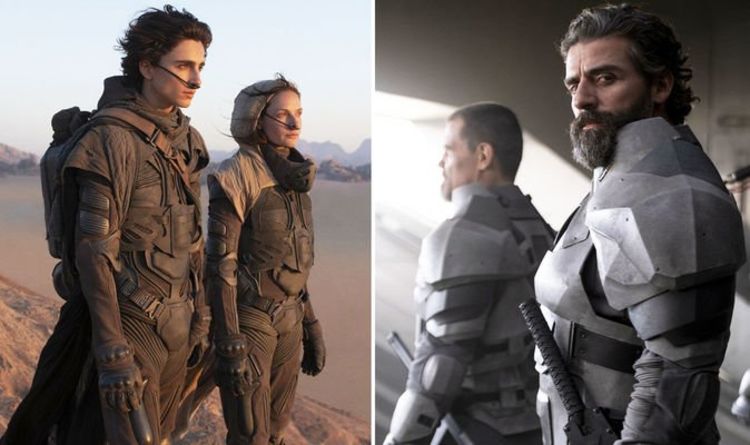 Dune trailer release date and TIME confirmed by Warner Bros: Full teaser heading online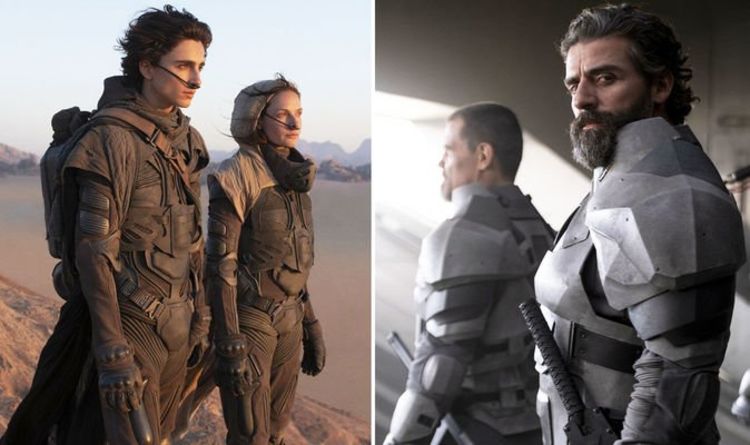 This Christmas the first part of what is said to be the new Lord of the Rings and Star Wars hits cinemas. Based on Frank Herbert's 1965 sci-fi novel, Dune is on its way. A teaser has already hit some cinemas around the world, but the full Dune trailer's release date and time have now been confirmed by Warner Bros.
According to IGN, and a number of other outlets, the studio revealed that the global online release of the first full Dune trailer will be on September 9.
And the 1 minute and 37 second footage will debut at 9am PST, so that's 5pm BST for the UK.
Additionally, Trailer Track have confirmed: "The cinema exclusive #Dune teaser trailer will play internationally with #Tenet from Sunday, August 30 (sorry folks seeing it before then).
"Followed by the US from the first Early Access screenings on August 31."
READ MORE: Dune movie trailer: 'It will BLOW your mind'
Taking place early in the book, the scene is The Gom Jabbar test and the rest of the description can be found here.
Blade Runner 2049's Denis Villeneuve is directing Dune and its second part, while Timothée Chalamet stars as Paul Atreides in the sci-fi epic.
Dune also stars Rebecca Ferguson, Oscar Isaac, Josh Brolin, Stellan Skarsgård.
Plus Dave Bautista, Zendaya, Jason Momoa and Javier Bardem.
The official synopsis reads: "A mythic and emotionally charged hero's journey, Dune tells the story of Paul Atreides, a brilliant and gifted young man born into a great destiny beyond his understanding.
"[He] must travel to the most dangerous planet in the universe to ensure the future of his family and his people.
"As malevolent forces explode into conflict over the planet's exclusive supply of the most precious resource in existence-a commodity capable of unlocking humanity's greatest potential-only those who can conquer their fear will survive."
Dune will be released in UK cinemas on December 18, 2020.
Published at Fri, 28 Aug 2020 06:52:00 +0000