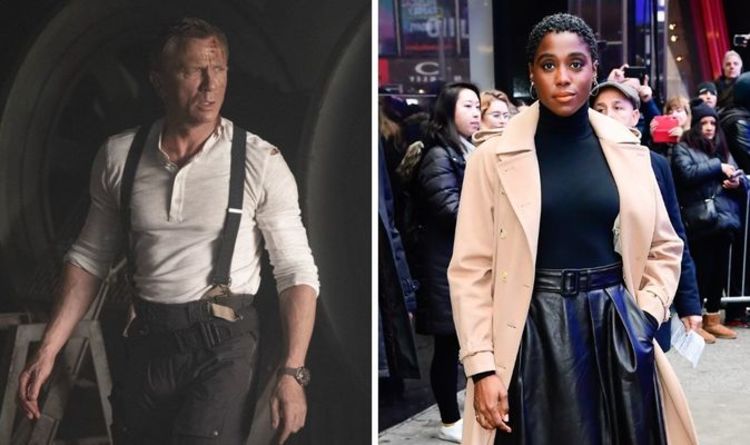 James Bond: Will James Bond actually retire after No Time to Die? 'Flirted with it before'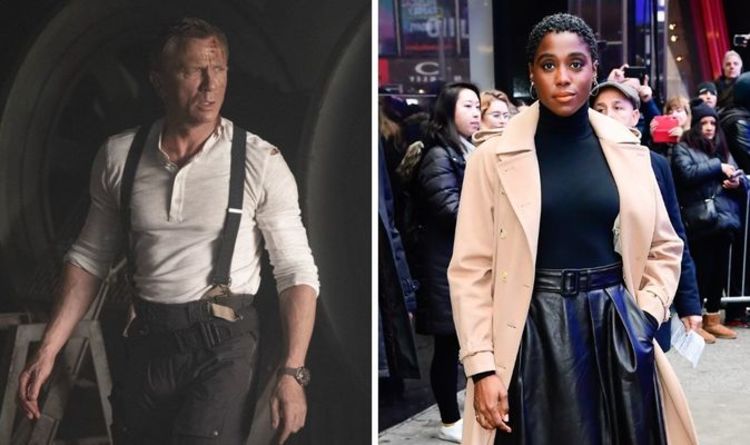 James Bond, AKA 007, is living life in Jamaica, away from the MI6 hustle and bustle, as No Time to Die begins. While little is known about the plot, one thing which is clear is the spy is brought back to settle one final score. However, with Lashana Lynch's character Nomi taking on the 007 mantle, can we assume James Bond will hang up his gun and badge for good as the movie ends?
According to James Bond expert Dr Ian Kinane, who spoke exclusively to Express.co.uk, retirement is not something James Bond has ever been able to see through.
In fact, George Lazenby's Bond in On Her Majesty's Secret Service handed in his gun and badge, so to speak, and continued on his merry way before he was drawn back to serve his Queen and country.
Dr Kinane believes while Bond has "flirted" with the idea of retiring, this is an unlikely outcome to the revelations about Nomi's character.
Dr Kinane said: "Bond has flirted with retirement before (On Her Majesty's Secret Service) and has effectively been a rogue agent for all of Craig's tenure in the role, but this novel contrivance begs an important question: will No Time to Die be a James Bond film or will it be a 007 film?
READ MORE: Spider-Man actor: How many Spider-Man actors have there been?
"Until now, there was never a difference. If it is the former, then we can expect much of the same old fare.
"Craig's Bond has shown little growth since Casino Royale, so it may be wishful thinking to imagine that the character will be any less of a misogynist now than he has always been."
At present, a debate is raging among fans of James Bond as to whether his giving away the 007 moniker means he becomes a different agent.
Bond will always be Bond, however, the 007 moniker is such a part of him, it is a strange idea to consider a film series which follows the exploits of 007 without including him.
As Dr Kinane makes clear, if No Time to Die is a film about 007, then James Bond will be a huge part of it, even if Nomi is technically wearing that badge of honour at this moment in time.
Recently, Lashana Lynch spoke about her character, and how she is now the official 007, which has left some fans curious as to what this means for James Bond as a character.
Dr Kinane has also set the record straight on that concern, adding: "No Time to Die's Lashana Lynch's recent announcement confirms a number things long suspected by eagle-eyed Bond fans: that Lynch's character Nomi will, in fact, be 007 in the next James Bond film, the final of Daniel Craig's outings.
"Also, that James Bond is not, as some have speculated, a code name passed from agent to agent but the name of the character who, at the start of No Time to Die, is in retirement (hence his replacement by Nomi as 007).
DON'T MISS
"Perhaps most importantly, that James Bond will never be played either by a woman or a man of colour."
This means that, while it may be that there are two 007s in the new film, there can only be one James Bond, meaning Lashana's Nomi will not be the same, or even likely be morphed into a similar character.
It could be, given the blockbuster growth of this franchise, Lashana's Nomi gains her own spin-off movie or even TV series.
However the likelihood is, according to Dr Kinane, the next James Bond will be as described in Ian Fleming's books, meaning it will be a man whose odds are best to take on the role.
At the moment, actors such as Sam Heughan, Richard Madden, Tom Hiddleston and Tom Hardy are potential stars of the next season of Bond, but time will tell.
Published at Thu, 12 Nov 2020 20:18:15 +0000