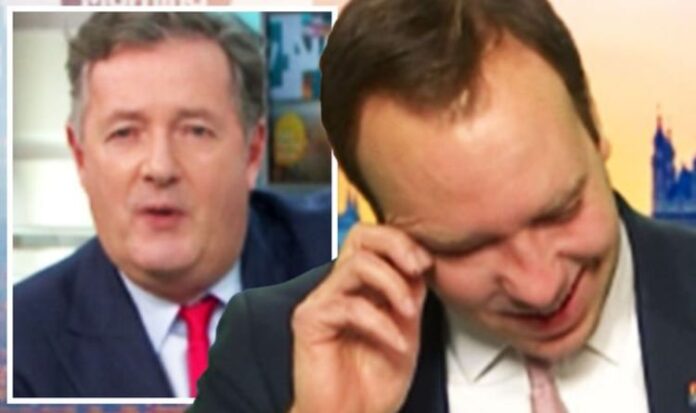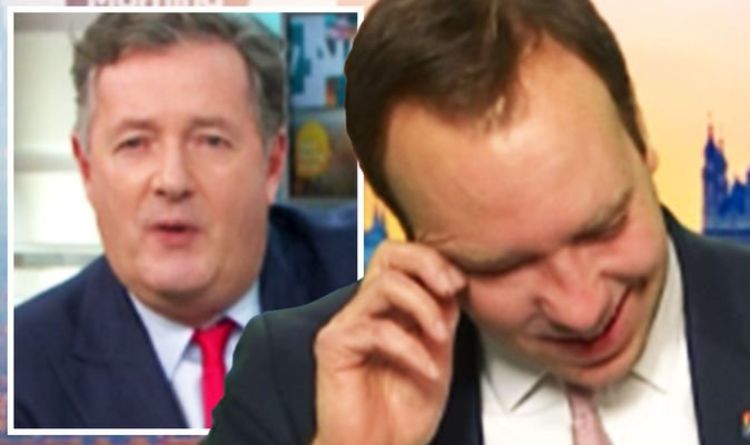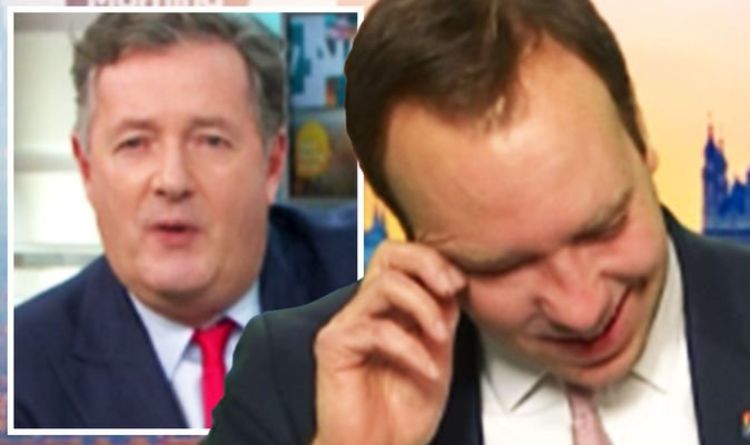 Matt Hancock, 42, spoke on Good Morning Britain on the day the first Pfizer vaccine was administered to members of the public at University Hospital, Coventry. After watching the moment a gentleman name William Shakespeare spoke about receiving the coronavirus vaccine, the Health Secretary could be seen wiping away tears. Host Piers Morgan, 55, said the politician was visibly moved by the scenes during the interview on the ITV news show.
The Health Secretary said as he tried to hold his composure: "It's been such a tough year for so many people.
"There's William Shakespeare putting it so simply for everybody that we can get on with our lives and there is still a few months to go.
"I've still got this worry we can't blow it now, Piers. We've still got to get the vaccine to millions of people.
"We've got to keep sticking by the rules," Mr Hancock urged viewers at home as he admitted the fight against the virus was not yet over.
"There is so much work that has gone into this and it makes you proud to be British," the Government minister said.
READ MORE: Piers Morgan's fury at 'idiot' Millwall fans for booing player's
Taking to Twitter, viewers commented on the emotional moment as one wrote: "It reminded me that he's had a pretty tough time of it trying to sort it out."
Another added: "A very emotional morning let's all hope this is the beginning of the end of this terrible virus. Well done this government and NHS for being the first."
Whilst a third commented on the social media platform: "Awww I felt sorry for him. I think the pressure over the year has shown."
"Such an emotional moment. Never thought I would cry with a politician, Piers and Susanna. Fabulous interview. Thanks for fighting for all off us," a fourth remarked.
"It looks like such a small thing but it means so much because this is the route out of this pandemic," the Health Secretary continued.
"By God, we need one and I think Margaret was absolutely brilliant and showed stoicism and everything we should be proud of.
"I am so proud of the team who have made this happen. They have worked so hard and not just hard but really smart.
"Firstly, the team who spotted this was a really promising vaccine and we bought it early, we were the first country to put in an order."
Mr Hancock added: "Normally regulators get flack but HRMA has done a fantastic job because they've done all of the safety checks that they always do.
"But they've done them all at the same time instead of one after the other which has meant we have become the first country in the world [to begin vaccinations].
"This year has been so terrible for so many people and the sacrifices people have made and the losses we've all suffered.
"To have this moment showing the way out [of this pandemic] is just absolutely fantastic," the Health Secretary explained.
Good Morning Britain airs weekdays at 6am on ITV.
Published at Tue, 08 Dec 2020 08:41:00 +0000
Matt Hancock breaks down in tears on GMB over first COVID vaccine 'Still got worry'