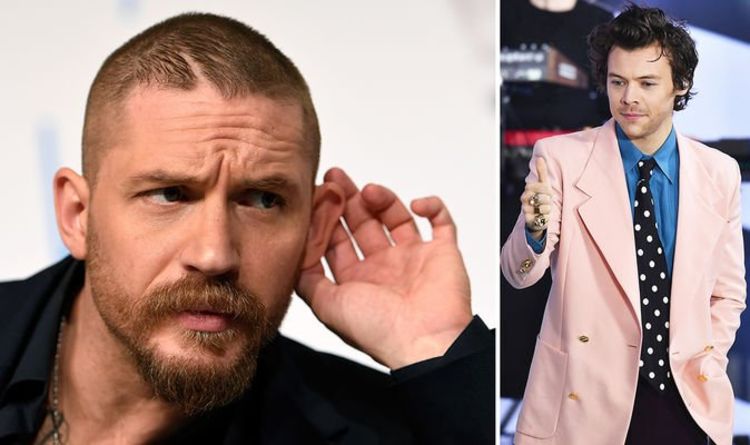 Next James Bond: Harry Styles odds SLASHED as catching up with frontrunner Tom Hardy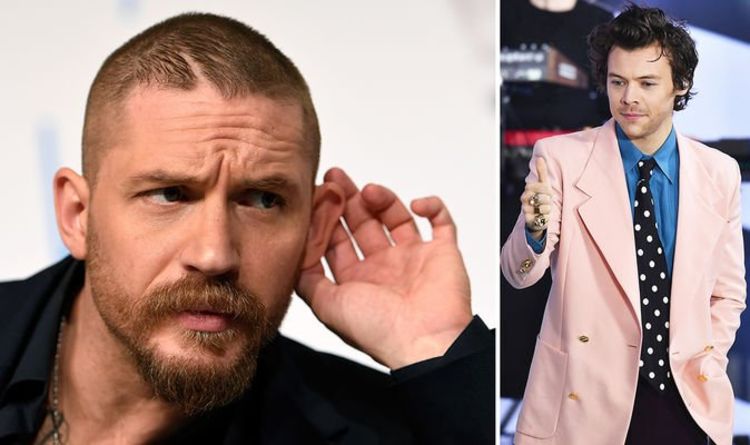 The One Direction star debuted his acting skills in Christopher Nolan's Dunkirk and is now set to star in Olivia Wilde's Don't Worry, Darling. But now Harry Styles has seen his odds to be the next James Bond significantly slashed. According to Ladbrokes, the 26-year-old has gone from 100-1 all the way down to 25-1.
A spokesman said: "Harry Styles genuinely reckons he's got a chance of playing Bond next and to his credit, his odds of replacing Daniel Craig are drastically falling."
The singer is now just behind Idris Elba on 10-1, Richard Madden on 8-1, Henry Cavill on 6-1 and James Norton at 2-1.
While the absolute favourite Tom Hardy is storming ahead on 6-4.
According to Daily Mail, a source said: "Harry is deadly serious."
READ MORE: James Bond No Time To Die release date CANCELLED: Daniel Craig 007
The alleged insider added: "He has had a series of high-level meetings about becoming 007. Harry believes he is the final two.
"Harry is a new age British man… he's confident in his own skin and making him Bond would signal the franchise changing with the times."
However, a representative of Styles has since told the outlet that the reports "aren't even remotely true."
A couple of weeks ago an alleged source from a respected scooper claimed that Tom Hardy has been cast as the new James Bond to replace Daniel Craig after No Time To Die.
Which is exactly what happened last night, as announced on the official James Bond social media pages.
A statement read: "MGM, Universal and Bond producers, Michael G. Wilson and Barbara Broccoli, today announced the release of NO TIME TO DIE, the 25th film in the James Bond series, will be delayed until 2 April 2021 in order to be seen by a worldwide theatrical audience.
"We understand the delay will be disappointing to our fans but we now look forward to sharing NO TIME TO DIE next year."
The move came as something of a shock as the studios had already geared up their marketing campaign for the 007 movie to release in November.
The April 2, 2021 release date is the fifth for No Time To Die.
Before Danny Boyle quit as director, his Bond 25 was set to release in October 2019.
Plus, with the on-going pandemic, it's possible No Time To Die could get pushed back again to November 2021.
No Time To Die is now set to release in UK cinemas on April 2, 2021.
Published at Sat, 03 Oct 2020 11:00:00 +0000