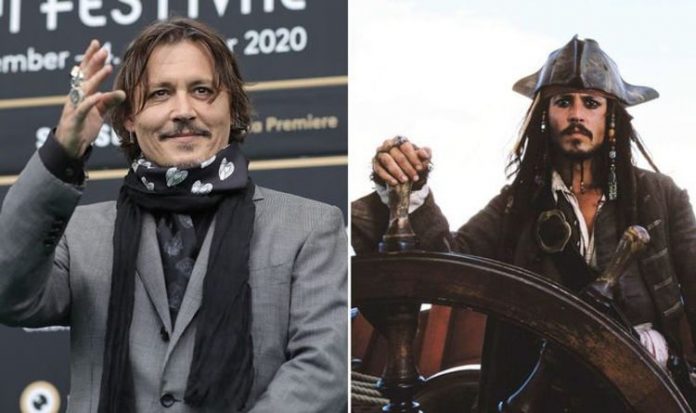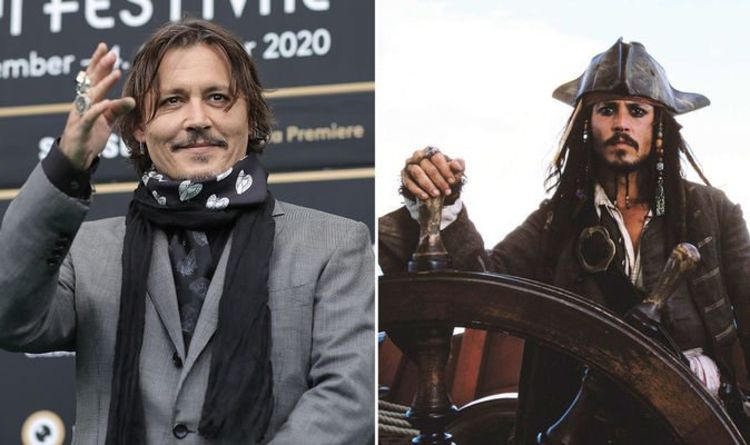 Pirates of the Caribbean star backs 'LOVELY' Johnny Depp for more Jack Sparrow movies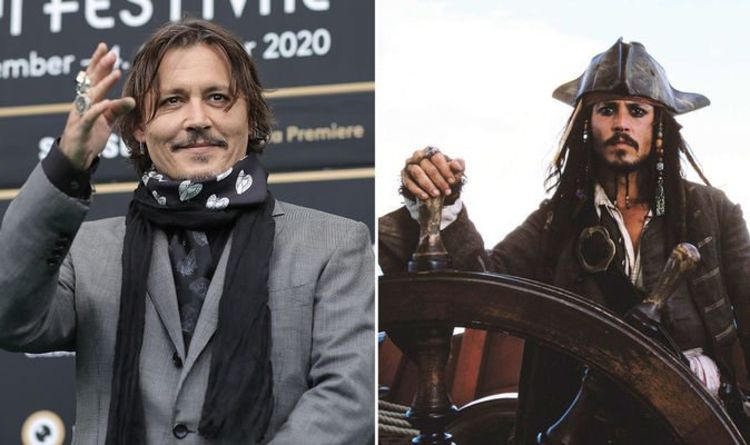 Earlier this month, Johnny Depp's libel case against The Sun newspaper was dismissed by a UK judge. The Hollywood star, who strongly denies allegations of domestic abuse, has since been asked by Warner Bros to resign from playing Harry Potter villain Gellert Grindelwald in the Fantastic Beasts movies, which he has agreed to. But despite the controversy, one of his Pirates of the Caribbean co-stars Greg Ellis has come to Depp's defence.
Ellis, who played Lieutenant Commander Theodore Groves across three of the Pirates of the Caribbean films, has highlighted what he sees as Depp's good character and wishes that more of Hollywood would show public support for the star.
The 52-year-old tweeted: "I've known JD for over a decade. Worked on 4 movies together.
"Our kids went to the same school. A lovely bloke & great dad.
"I wish more of the actors, filmmakers & studios who benefited financially from working w[ith] him would show more public support. #JusticeForJohnnyDepp."
READ MORE: Johnny Depp dropped from Fantastic Beasts films by Warner Bros
Back in July, Ellis spoke exclusively with Express.co.uk while promoting his podcast The Respondent.
The Pirates of the Caribbean actor backed the Jack Sparrow star's return to the swashbuckling franchise, highlighting him as "the key element".
Depp has starred in five Pirates movies to date, with the latest in Salazar's Revenge aka Dead Men Tell No Tales being released in 2017.
Since then, the 57-year-old's future in the franchise has been unknown what with a Margot Robbie spin-off being announced by Disney with no sign of his involvement.
Ellis said: "I think for Pirates 6…in an ideal world every character who the fans have fallen in love with will be able to come back to kind of wrap everything up.
"Ultimately it comes down to screenplay and story.
"If Jack Sparrow isn't a key, if not the key element, to wrapping up a multi-billion dollar franchise, is it not akin to not having Captain Kirk in [the original] Star Trek?"
Depp's announcement letter that he was leaving Fantastic Beasts read: "In light of recent events, I would like to make the following short statement."
Depp continued: "Firstly, I'd like to thank everybody who has gifted me with their support and loyalty. I have been humbled and moved by your many messages of love and concern, particularly over the last few days.
"Secondly, I wish to let you know that I have been asked to resign by Warner Bros. from my role as Grindelwald in Fantastic Beasts and I have respected and agreed to that request.
"Finally, I wish to say this. The surreal judgement of the court in the U.K. will not change my fight to tell the truth and I confirm that I plan to appeal. My resolve remains strong and I intend to prove that the allegations against me are false. My life and career will not be defined by this moment in time."
Pirates of the Caribbean 6's release date is TBC as is Johnny Depp's involvement.
Published at Mon, 09 Nov 2020 18:54:00 +0000