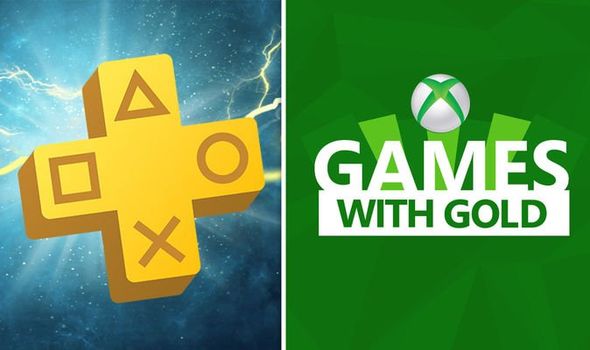 PS Plus vs Games with Gold September 2020: A rare win for Xbox One over PS4 free games?
PlayStation Plus vs Xbox Games with Gold (Image: SONY)
The September 2020 PS Plus and Xbox Games with Gold releases have been revealed by Sony and Microsoft.
The PS4 free games include Capcom fighting game Street Fighter 5, as well as popular Battle Royale shooter PlayerUnknown's Battlegrounds.
Replacing Call of Duty Modern Warfare 2 Campaign Remastered and Fall Guys Ultimate Knockout, the new PlayStation Plus free games will be available to download from September 1.
Xbox Live Gold subscribers, on the other hand, can download The Division and The Book of Unwritten Tales 2 for Xbox One.
The Division will be available between September 1 and September 30, while The Book of Unwritten Tales 2 joins the service on September 16, where it will remain until October 15.
Of course, Xbox Games with Gold subscribers will also be able to download and play Xbox 360 game De Blob 2 and original Xbox game Armed and Dangerous.
With the next wave of PS Plus and Xbox Games with Gold downloads joining the service on September 1, now is a good time to once again pit Sony against Microsoft.
PlayStation Plus has been on a roll in 2020, earning victory after victory against Games with Gold.
Will history repeat itself in September 2020? Read on to find out…
The Xbox Games with Gold line-up is headlined by Tom Clancy's The Division, which is a surprise choice given the sequel was released in 2019.
An online shooter with role-playing elements, the original game takes place in a rundown version of New York.
"Take back New York City after it has fallen into chaos," reads an Ubisoft post. "This online shooter is a groundbreaking experience, combining robust RPG customisation and tactical action combat.
"Play a massive co-op campaign, take on other agents, and earn cutting edge gear, as you fulfil your objective: protect what remains and restore hope."
The Book of Unwritten Tales 2, meanwhile, is a point and click adventure game with a 20-hour campaign.
"The legends have foretold it and prophecies predicted it: The Book of Unwritten Tales 2 is available in September's Games with Gold lineup.
"The continuation of the point-and-click adventure saga hilariously spoofs some of the most beloved and famous fantasy stories ever written. With over 20 hours of story, help the quirky cast of characters fulfil their destiny in the tricky world of Avantasia."
September is another high-profile month on PlayStation Plus, as Street Fighter 5 and PUBG join the PS Plus line-up.
"Experience the intensity of head-to-head battle with Street Fighter V!" reads the official description. "Choose from 16 iconic characters, each with their own personal story and unique training challenges, then battle against friends online or offline with a robust variety of match options.
"Earn Fight Money in Ranked Matches, play for fun in Casual Matches or invite friends into a Battle Lounge and see who comes out on top! PlayStation 4 and PC players can also play against each other thanks to cross-play compatibility!
"This version of Street Fighter V displays the "Champion Edition" title screen and includes Arcade Mode, Team Battle Mode and the online-enabled Extra Battle Mode, where you can earn rewards, XP and Fight Money! Fight Money can be used to purchase additional characters, stages and more!"
PlayerUnknown's Battlegrounds, on the other hand, is a pioneer of the battle royale genre, where 100 players compete to be the last person standing.
"Land, loot and outwit your opponents to become the last player left standing in a thrilling game experience full of unexpected, adrenaline-pumping moments."
September 2020 is a solid month for both platforms, starting with The Division and The Book of Unwritten Tales 2 on Xbox One.
The Division has an impressive Metacritic score of 80% on Xbox One, while The Book of Unwritten Tales 2 isn't far behind with 79%.
Rating the PS Plus line-up is tricky, because both games have improved enormously since launching on the system.
Street Fighter 5, for example, only has a Metacritic score of 77%, although subsequent revisions have scored as high as 89%.
PUBG, meanwhile, scores only 72% on the system, although not only has the game been updated since launch, but other versions have scored much higher.
Because of my love for Street Fighter 5, I'm going to award this month's prize to PS Plus, despite the Metacritic score suggesting otherwise.
With the addition of Arcade mode and other improvements, Street Fighter 5 is an excellent fighting game for PS4, and should by experienced by all.
Published at Sun, 30 Aug 2020 14:22:00 +0000