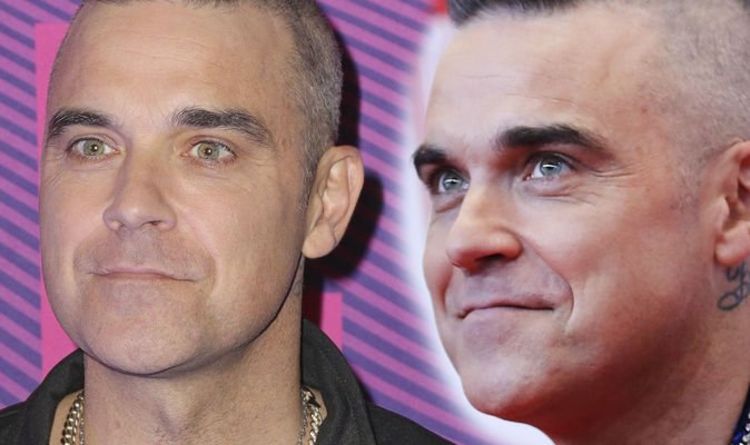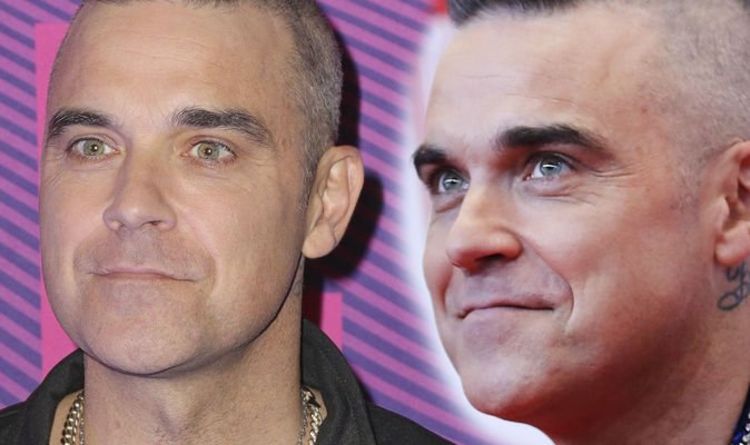 Robbie Williams, 46, rocketed to fame as part of the pop group Take That before forging a hugely successful solo career. The star often comes across as incredibly confident without a care in the world, however all was not as it seemed as he revealed he grapples with symptoms of depression.
Robbie sparked major concerns for his health when he cancelled dates across his European tour back in 2017.
The singer revealed he'd been suffering with back pain after a slipped disc left him in agony.
However, rumours swirled about "mystery illnesses" with many worried fans wondering about the reason for his no-show.
He told the Daily Star at the time: "The most difficult thing about creating the tour was my health and my back, I've got a slipped disc and it was kind of stressful.
"I have to be as mentally fit as I can be to take on such a massive undertaking.
"There are one million-plus people that are coming to see me, and you can't do that with a bad back, but I have."
However, he also later spoke candidly about another illness.
He told The Sun: "My left arm went numb and I couldn't stop dribbling out of the side of my mouth.
"I had a headache, and I was also having trouble breathing. I couldn't get a full breath."
He has since taken up yoga and Pilates in an attempt to become healthier for both his mind and body.
It was during this tumultuous time that Robbie also began to suffer with depression, a condition which millions of people around the world have suffered with.
Robbie has had an ongoing battle with mental illness and a history of depression and anxiety.
He added: "Fortunately and unfortunately, left to my own devices, I'm inclined to sabotage everything.
"I've got a disease that wants to kill me and it's in my head, so I have to guard against that."
Depression diagnoses have steadily risen in the 21st century, as doctors begin to accept the disease as a reality.
A recent study of 2,000 people by treatment specialists Smart TMS, found more than a third of Brits are struggling with the symptoms of depression.
Depression symptoms vary from person to person, but there are some common signs of the condition.
Most commonly people who are depressed will feel sad, hopeless and a lack of interest in the things they enjoy.
"[Depression] sprints through my family. I don't know if I'd be this mentally ill without fame," Robbie explained.
"This job is really bad for my health. It's going to kill me. Unless I view it in a different way."
Fortunately for Robbie, by making his mental health a priority he was able to combat the symptoms.
Treatment for depression usually involves a combination of self-help, talking therapies and medicines and is best to find what works for you.
If you have been suffering with symptoms of depression, it's important to speak to those close to you and a medical professional.
Published at Sat, 12 Dec 2020 21:01:00 +0000
Robbie Williams health: 'I'm inclined to sabotage everything' singer discusses depression