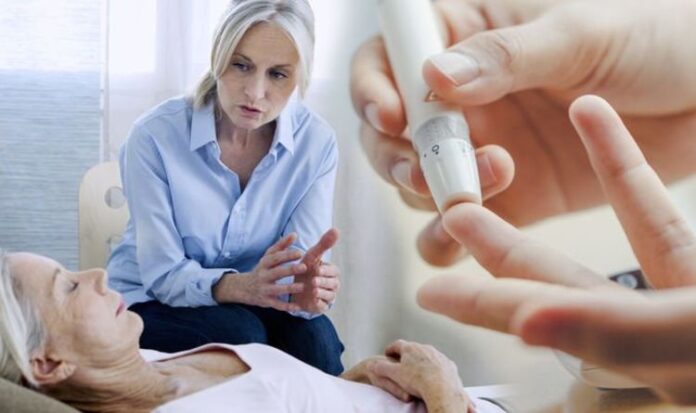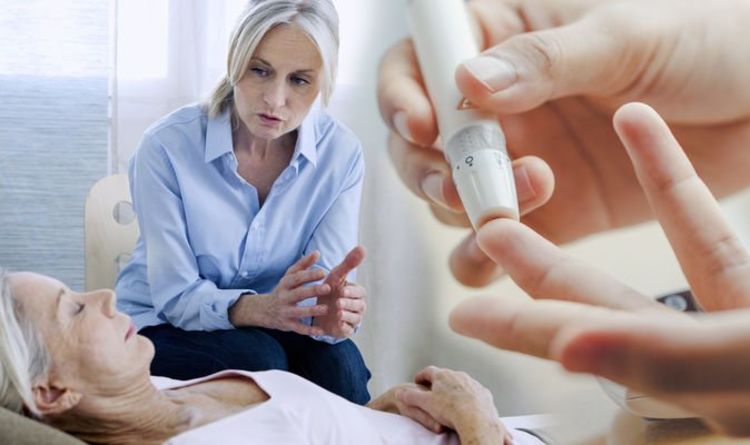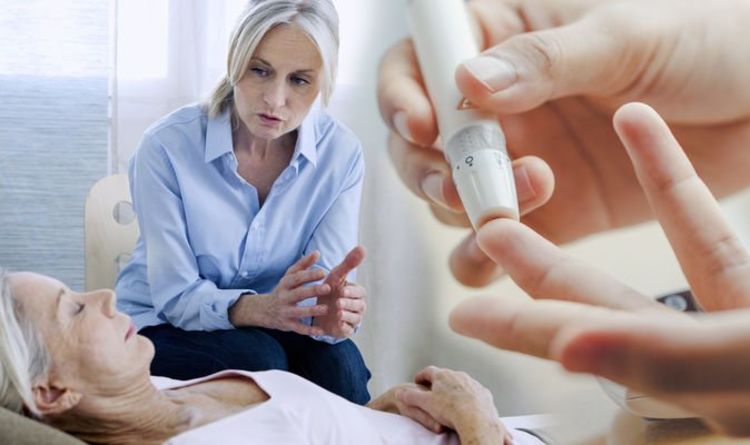 Type 2 diabetes is a condition where the body is unable to make enough insulin or to use it properly. Diet is integral for managing diabetes and preventing complications. Unfortunately, for some diabetics, eating healthy is not as easy as it sounds with some even programmed to wanting and craving foods which are highly processed and rich in sugars. This is where the condition can become a never-ending story, as the unhealthier foods consumed, the higher the blood sugar levels become, and the bigger impact it will have on one's overall health. Could hypnosis help to change a person's programmed mind and as such help them to eat healthier? Hypnotist Susan Hepburn spoke exclusively with Express.co.uk to discuss how her methods could help.
Susan Hepburn has over 30 years' experience working with many diabetic patients.
"I find there are two categories," Susan began.
"The ones whose main concerns are dealing with the anxieties associated with the onset of this condition, as they often fear the worst.
"I make them feel calm and therefore giving them the confidence to manage their diabetes.
"The second group have developed alarming behaviour in thinking; that they can eat lots of refined sugar products and then they balance this by injecting more insulin or increasing their medication."
"I have discovered over the years whilst working with diabetics that some of this group have a sugar addiction.
"I work with helping them to understand more about their diabetes and to be able to manage it very easily to their great surprise.
"No one is born predestined to have a sugar addiction or to have anxieties it has all become learned behaviour and this is exactly where my treatment comes into play.
"To change those learned behaviour patterns into positives, by deleting those negative files. Just like deleting files from a computer. Same analogy."
READ MORE: Type 2 diabetes symptoms: Five warning signs of high blood sugar in your eyes
In a study published in the US National Library of Medicine National Institutes of Health, hypnosis and how it could help with diabetes was investigated.
The study noted: "Hypnotic suggestions may indeed serve as a motivational coach and may be used effectively to alter beliefs and behaviours and hence serve as an ancillary method in the management of diabetes.
"The increased suggestibility shown during the hypnotic state would be helpful in increasing compliance for exercise, diet, and other lifestyle changes required for diabetes management, including stress reduction that is associated with the better metabolic control.
"Hypnosis may also be a helpful tool to induce relaxation, decrease psychological morbidity, often associated with diabetes, and accelerate wound healing, in case of diabetic foot ulcers.
"Another advantage of hypnosis is the fact that the patients could be taught self-hypnosis for home practice increasing patient's sense of control over the disease, enhancing treatment outcomes."
The study concluded that there is evidence that hypnosis can help people with diabetes because it has been shown to be a powerful method of helping people to change.
"This development might add diabetes to the list for which hypnosis may be an effective therapeutic adjunct," it added.
DON'T MISS
Baking soda: How to make baking soda toothpaste [TIPS]
How to live longer: Apple cider vinegar helps [ADVICE]
Covid vaccine side effects: Three side effects [INSIGHT]
When asked what hypnosis is, Susan answered: "Hypnosis is a mind changing revolution which often includes a simple self-hypnosis technique that will free you from any unwanted behaviour and forever.
"Hypnosis works because it removes the guilt, anxiety and stress associated with unwanted behaviour.
"It is a simple yet radical way to gain control of your life.
"Most people with unwanted behaviour already know what they have to do in order to quit this behaviour, but it all seems too difficult.
In this state, it is possible to bypass the conscious mind, reaching the suggestible subconscious, which can then be reprogrammed, she said.
Hypnosis can be a hugely powerful behavioural tool. There are, for instance, well-documented cases of people using self-hypnosis to undergo surgery without anaesthetic.
Hypnotherapy can address issues such as emotional eating that are at the root of a person's eating habits so one can change behaviours linked to them.
For diabetes, this can steer a person away from food choices that stop them from losing weight or that hinder one's ability to manage their diabetes.
Hypnotherapy can help to change your relationship with food so that your eating habits aren't tied to your emotions. This makes it a lot easier to keep weight off in the future too after initial weight loss.
Published at Fri, 05 Mar 2021 04:01:00 +0000
Type 2 diabetes: Could hypnosis help treat and manage the condition? Expert weighs in