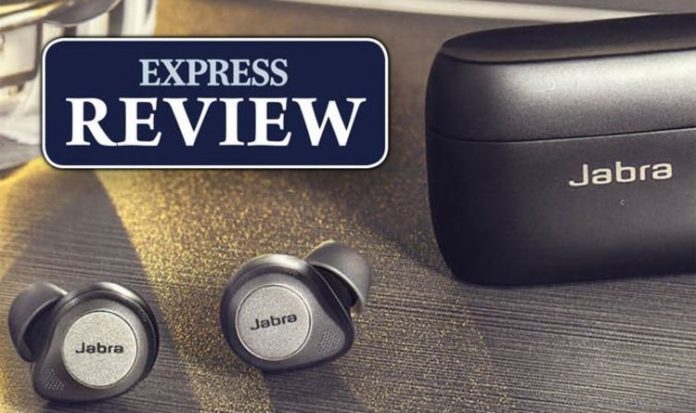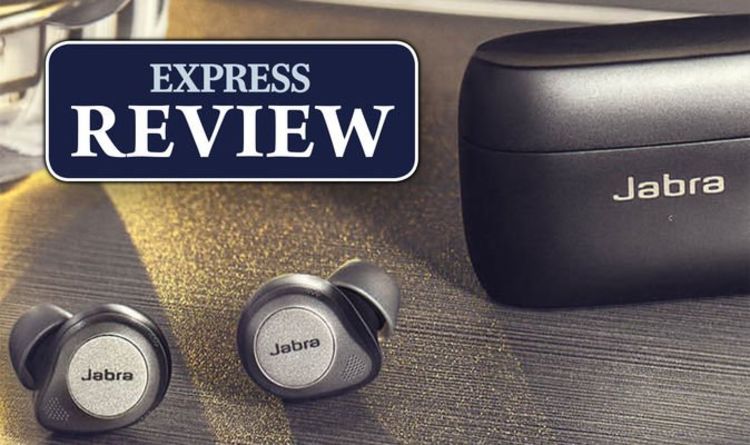 Jabra 85t Elite wireless earbuds review – A solid alternative to Apple's AirPods Pro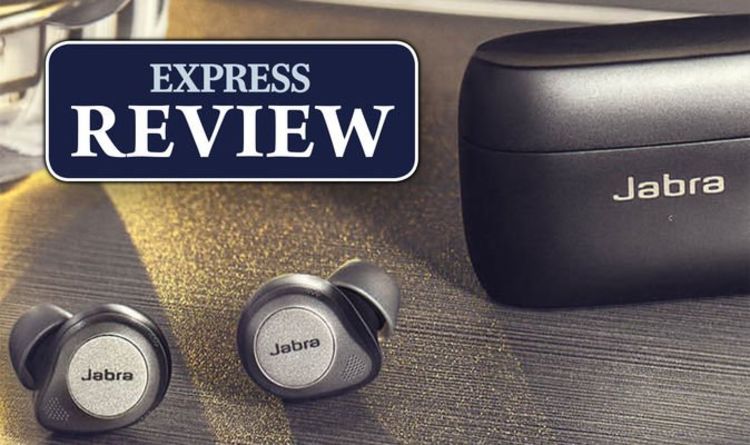 If you're not of fan of those famous white earbuds sticking out of your ears then Jabra's new Elite 85t offer a serious alternative to Apple's premium AirPods Pro. These new wireless buds are going on sale later this month in the UK but Express.co.uk has been lucky enough to have taken delivery of a pair early and we've been left mightily impressed. Straight out of the box the Jabra Elite 85t True Wireless Earbuds are simple to pair with any iPhone or Android device and once linked, via Bluetooth, they seamless connect each time you place them in your ears. You can also pair them to two devices at once with is a nice addition for those who switch between a phone and laptop.
Along with that simple set-up, the 85t are incredibly comfortable to wear. We've had them stuck firmly in our head for hours on end without feeling any discomfort.
Jabra also includes three sizes of smooth, silicon oval EarGel tips which should mean that all ear canals are catered for.
Once you have the right fit it's worth downloading the comprehensive app as this not only allows you tweak the sound settings and change the touch controls but also features an audio test which adapts things to suit your hearing. This test takes a couple of minutes but it's worth doing if you want the best experience.
Once you're all connected, and the audio test is complete, it's time to get some music playing and you won't be disappointed by the way the Elite 85t sound. Audio is supplied by 12mm speakers which offer crystal clear highs and rich bass giving your favourite tracks plenty of depth without losing any detail. Even when you pump things up to the max there's little distortion and we'd happily have the 85t's belting out tunes all day and all night long.
READ MORE: Beats Flex review: By no means perfect, but sound great for the price
Helping to boost things further is the addition of Active Noise Cancellation (ANC) which blocks out almost all of that distracting background sound. If you do want to hear your surroundings then the ANC is fully customisable and can be switched off entirely via a HearThrough mode. It's all very impressive, and the 85t easily match the quality of Apple's award-winning AirPods Pro when it comes to the audio they produce.
Like all wireless earbuds, there's a limit to how long they last but the 85t's can keep on going for around 5.5 hours (or over 7 hours with ANC off) before needing a refill. When they do run out then you simply pop them back in their charging case for an instant boost. This plastic case offers a total of 25 hours playback and its internal battery can be charged via USB-C or any compatible Qi wireless pad.
Other nice features include IPX4-rated protection from water which means they are fine to wear for a sweaty trip to the gym or using in the famous British weather. It is worth noting that the cheaper Jabra 75t earbuds offer improved water resistance with an IPX 55 rating.
Controls on the side allow you to skip tracks, stop your tunes, change the ANC settings and summon your digital assistant plus the buds even auto-pause when you remove them from your ears.
Jabra Elite 85t final verdict
FOR • Great sound • Good noise cancellation • Comfy fit • Comprehensive app
AGAINST • Cheap-feeling charging case • No volume controls • Expensive
If you are looking for a genuine alternative to Apple AirPods Pro then the Jabra Elite 85t come highly recommend.
They sound stunning, feature excellent active noise cancellation and the five-hour battery life should be enough to keep most users happy.
The comprehensive app offers supreme levels of control and the comfy fit means you can happily use them for hours on end.
We've even used them in the gym with them staying put despite slogging away on the treadmill.
There are some niggles including that less than premium charging case and volume controls would have been nice.
However, if you want some great-sounding wireless earbuds and can stomach the £219 price we can give the Jabra Elite 85t a solid recommendation.
Published at Sun, 08 Nov 2020 08:00:00 +0000