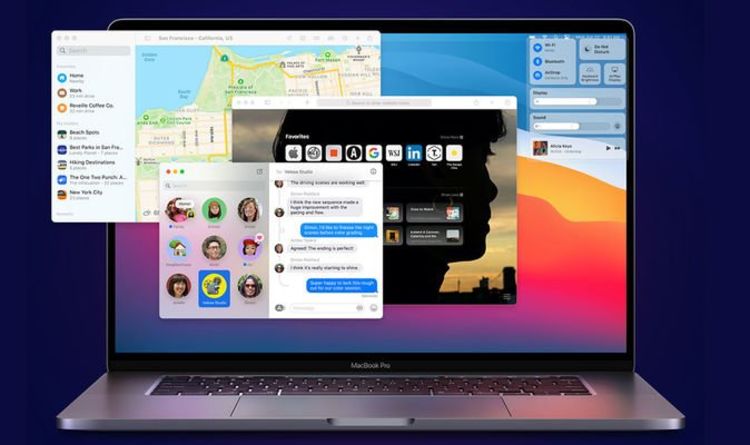 macOS Big Sur: This is when your MacBook and iMac could get these features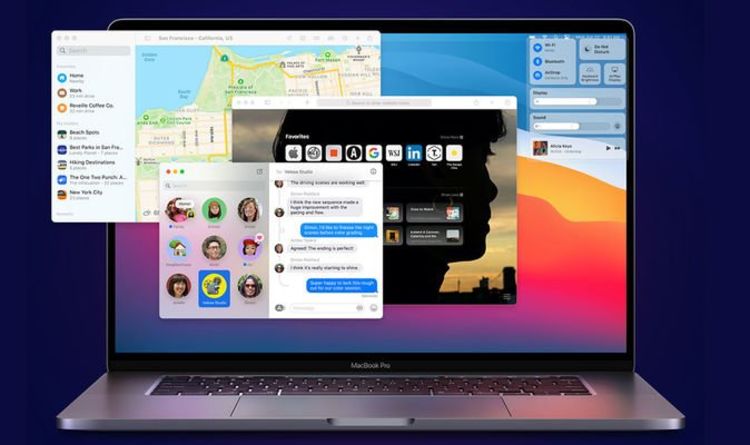 Apple's new macOS Big Sur update brings some of the biggest changes to the iMac and MacBook series we've seen in a long while. The new operating system, which was first revealed back in June, includes a refreshed design as well as new messaging features, a refreshed notifications window and a version of the Control Centre quick-settings menu found on iPhone and iPad.
Following the reveal earlier this summer, Apple software chief Craig Federighi said: "macOS Big Sur is a major update that advances the legendary combination of the power of UNIX with the ease of use of the Mac, and delivers our biggest update to design in more than a decade."
Currently, the only way to try out all of these new features is to download the beta test version of Big Sur, but that might be about to change.
It's widely rumoured that Apple plans to launch of its new iPhone 12 and iPhone 12 Pro smartphones as early as next week and what better time to announce the release of macOS Big Sur than during this blockbuster keynote.
Just last month, during its "Time Flies" showcase event, Apple announced the release of its latest operating system updates for iPhone, iPad and Apple Watch, which all rolled out worldwide the next day. As such, it would make perfect sense for the next version of the Mac operating system to follow the next Apple event, which looks set to be headlined by the iPhone 12.
READ MORE: macOS 11 Big Sur release date could be announced on October 13, new leak suggests
Apple has a long history of announcing new Mac hardware and software in October. While September is traditionally used to reveal new iPhone and Apple Watch models – although, of course, delays in the supply chain due to the pandemic have forced Apple shuffle its dates around this year – October is usually when we hear about macOS and new MacBook or iMac models.
Apple has already confirmed plans to launch a new Mac model powered by its own processor, which has been designed in-house by the team behind the chipsets inside the iPhone, iPad, Apple Watch, AirPods and more. Although it hasn't narrowed down the launch window beyond "later this year," it makes sense to get the latest and greatest macOS hardware on (online) store shelves well before the Christmas shopping rush. If the Californian company is planning to talk about its latest Mac hardware at the event next week, it makes sense to reveal the launch date for macOS Big Sur too.
Another reason to expect a release soon is that Apple followed an almost identical pattern last year with iOS, iPadOS and watchOS updates all arriving one month before macOS Catalina. Of course, as always Apple is remaining tight-lipped about a Big Sur reveal, but ahead of this launch here are some of the features that will be coming to your iMac and MacBook soon.
macOS Big Sur: What's included in the update?
Perhaps the biggest change to macOS Big Sur is the design – with a whole new look which delivers a spacious new design that makes navigation easier while putting more controls at users' fingertips.
According to Apple,, "everything from the curvature of window corners to the palette of colours and materials has been refined, and new features provide better information and improved power."
Even the icons in the Dock have changed with Apple stating that they have been thoughtfully designed to be more consistent with icons across the Apple ecosystem (that means they look identical to the app icons in iOS and iPadOS).
There's even a new customisable menu bar which features an all-new Control Centre, which should help deliver quick access to controls straight from the desktop.
An updated Notification Centre now includes more interactive alerts and redesigned widgets are available providing users with more relevant information at a glance.
Something else that many Mac fans will be excited about is an update to the Messages app. This blockbuster upgrade is long overdue and includes new tools to better manage important conversations and share expressive messages. Message effects also now come to the Mac and let users add personality to their chats with balloons, confetti, and more. Plus there's the option to design unique Memoji straight on the Mac.
New group messaging features streamline interactions with family, friends, and colleagues. Inline replies enable users to respond directly to a message, and now they can direct a message to an individual in a group conversation by simply typing their name. And users can now set a photo or an emoji for their group conversation that's shared with all members of the group.
Published at Tue, 06 Oct 2020 06:34:45 +0000