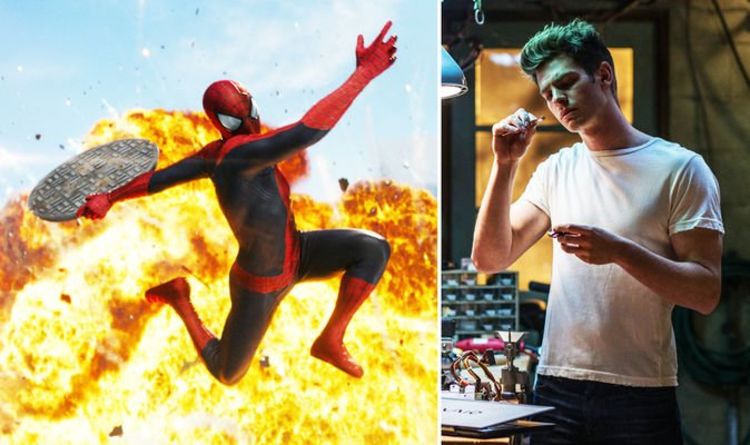 Spider-Man: Andrew Garfield 'SIGNED ON' to cameo in future MCU multiverse movie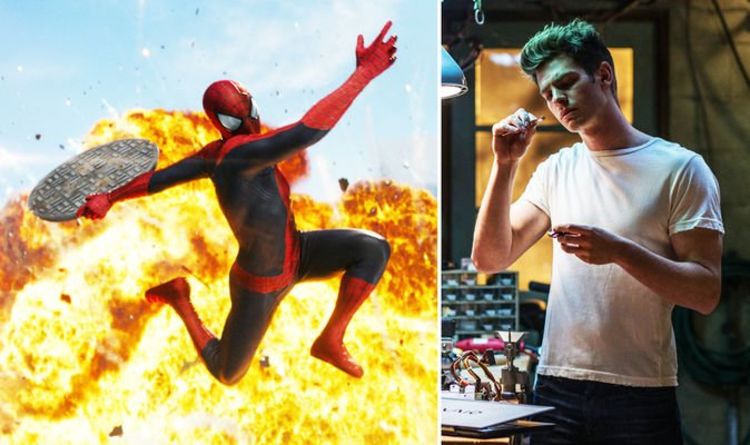 Rumours have been circling that former Spider-Man actors Tobey Maguire and Andrew Garfield are in talks for a live-action Spider-Verse movie. This appears to have been teased by Jamie Foxx, who is returning as Electro for untitled Spider-Man 3. The 52-year-old played the villain in Garfield's The Amazing Spider-Man 2.
In a deleted Instagram post, Foxx posted a picture of Electro's face in the sky as Maguire, Garfield and Holland's Peter Parkers look up.
While Geekosity reported that a live-action Spider-Verse movie is indeed going forwards.
Allegedly, Maguire Spider-Man trilogy director Sam Raimi is being eyed to helm the project.
Raimi is currently busy with Doctor Strange in the Multiverse of Madness, so it would certainly be a good warmup before a live-action Spider-Verse movie.
READ MORE: Spider-Man 3: Marvel fans LOVE this Venom theory from Sam Raimi sequel
And now Small Screen reports that Garfield has allegedly signed on to cameo in a future MCU multiverse movie.
No, not Holland's untitled Spider-Man 3, but another film which could well set up a future Spider-Verse movie.
The outlet's source claims MCU boss Kevin Feige wants to get such a Spider-Man crossover made, as Phase 4 of the franchise is focused on exploring the multiverse.
Apparently, Garfield is "really eager" to join the MCU as his Spider-Man, while Maguire is yet to sign on the dotted line despite Marvel and Sony being keen to get him back.
Just imagine if they brought in Edward Norton Hulk, or Fox X-Men characters.
While it's even rumoured that Warner Bros are trying to bring back Christian Bale, George Clooney and Val Kilmer's Batmans.
After all, Ben Affleck's and Michael Keaton's are already signed on for 2022's The Flash.
Additionally, there's even rumours out there that Jack Nicholson's Joker and Nicholas Cage's Superman could feature.
Meanwhile, since Black Widow's been delayed to 2021, 2020 is the first year since the MCU began without a movie in the franchise.
Nevertheless, we are getting four MCU movies for the first time next year.
Aside from Black Widow, there's Shang-Chi and the Legend of the Ten Rings, Eternals and untitled Spider-Man 3.
The latter is set for release on December 17, 2021.
Published at Wed, 07 Oct 2020 13:34:00 +0000